A team at Baptist Health's Miami Cardiac & Vascular Institute implanted the Amplatzer Amulet Left Atrial Appendage (LAA) Occluder following U.S. Food & Drug Administration approval earlier in 2021. The minimally invasive therapy is for patients with non-valvular atrial fibrillation (AFib) who are at high risk of ischemic stroke. The Amulet is the first and only minimally invasive treatment that offers immediate closure of the LAA, which means that patients do not need to take anticoagulant medication afterward.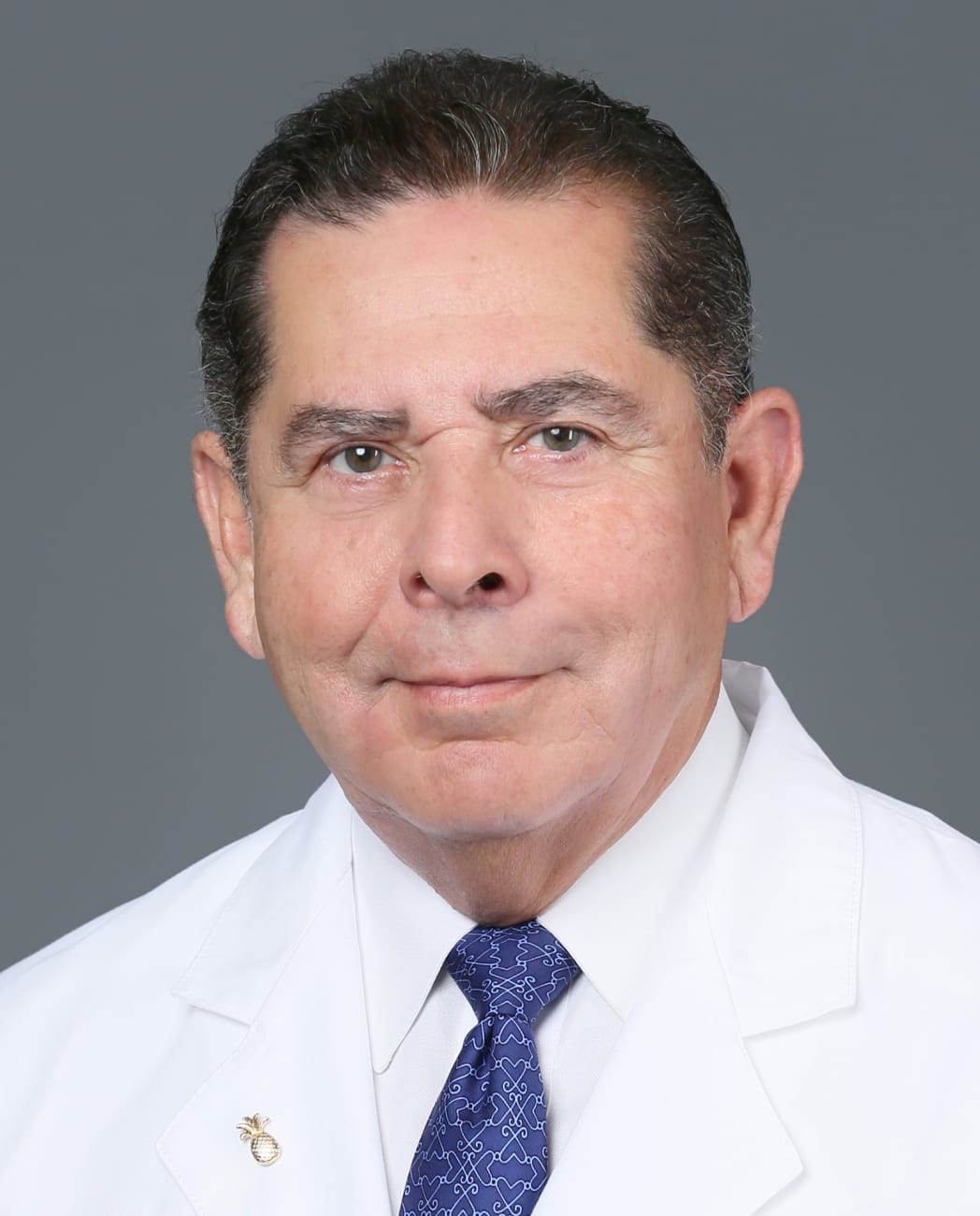 Dr. Ramon Quesada, MD, FACP, FACC, FSCAI, Medical Director of Structural Heart and Complex Coronary Intervention at the Institute, implanted the Amulet in a man in his early 70's with AFib. The patient was a poor candidate for anticoagulant therapy due to comorbidities, including cirrhosis. He went home the day after the procedure and is doing well. Dr. Quesada has now implanted the Amulet in several patients. This procedure is performed under general anesthesia in the cardiac catheterization lab using a standard transseptal technique.
AFib is the most common rhythm problem of the heart and is associated with high stroke risk—about 20% of strokes in the U.S. are related to AFib. Patients with non-valvular AFib are susceptible to stroke in large part because the condition causes blood to pool in the LAA. In fact, for this patient population, more than 90 percent of stroke-causing clots form in the LAA. 
For decades, the only treatment option for non-valvular AFib was anticoagulation, which significantly reduces the risk of stroke in AFib. However, long-term anticoagulant use is associated with an increased risk of bleeding and significantly impacts the patient's lifestyle. 
In 2016, Boston Scientific introduced the WATCHMAN, the first LAA occlusive implant approved by the FDA for non-valvular AFib. In 2020, the company released WATCHMAN FLX, which offers several design improvements compared to the first-generation WATCHMAN. On-label use of either WATCHMAN device requires patients to continue taking anticoagulants until a transesophageal echocardiogram indicates that the LAA is closed (typically at 45 days or more post-procedure).
The addition of Amulet gives interventional cardiologists like Dr. Quesada more options than ever before when treating patients with non-valvular AFib whose stroke risk cannot be managed with anticoagulation. 
"Amulet and WATCHMAN FLX are safe and effective for nearly eliminating the risk of blood clot formation and migration," says Dr. Quesada, who participated in the randomized clinical trial that led to the Amulet's FDA approval. "Operators can choose the device that best fits the patient's anatomy and clinical presentation. Five years ago, we didn't have any device-based therapies to protect patients from devastating stroke and bleeding episodes. Now, we have two. The technology is evolving quickly and is leading to better outcomes and improved quality of life for patients."
The Amulet offers several unique features, including:
      Dual-seal technology to completely and immediately seal the LAA
      The widest range of occluder sizes on the market to accommodate different patient anatomies
      The ability to recapture and reposition the device for optimal placement
Dr. Quesada participates in extensive clinical research trials that evaluate minimally invasive techniques to treat structural heart disease. At Baptist Health's Miami Cardiac & Vascular Institute, he is the site investigator for a new multicenter study to determine if LAA closure (rather than anticoagulants) should be considered as first-line therapy for patients with non-valvular AFib who are at risk of ischemic stroke. The study will compare WATCHMAN FLX to anticoagulant therapy in this patient population; a companion study at other institutions is comparing Amulet to anticoagulant therapy. 
Baptist Health's Miami Cardiac & Vascular Institute, a renowned center of excellence in cardiovascular care, is the region's largest and most comprehensive cardiovascular facility. The Institute leverages the power of Baptist Health's combined resources of experts, pioneering research, compassionate caregivers, and leading-edge treatments and technology. The Amulet is the latest in the Institute's impressive portfolio of innovative interventional cardiology practices.
To refer a patient to Baptist Health's Miami Cardiac & Vascular Institute, call 786-204-4200.