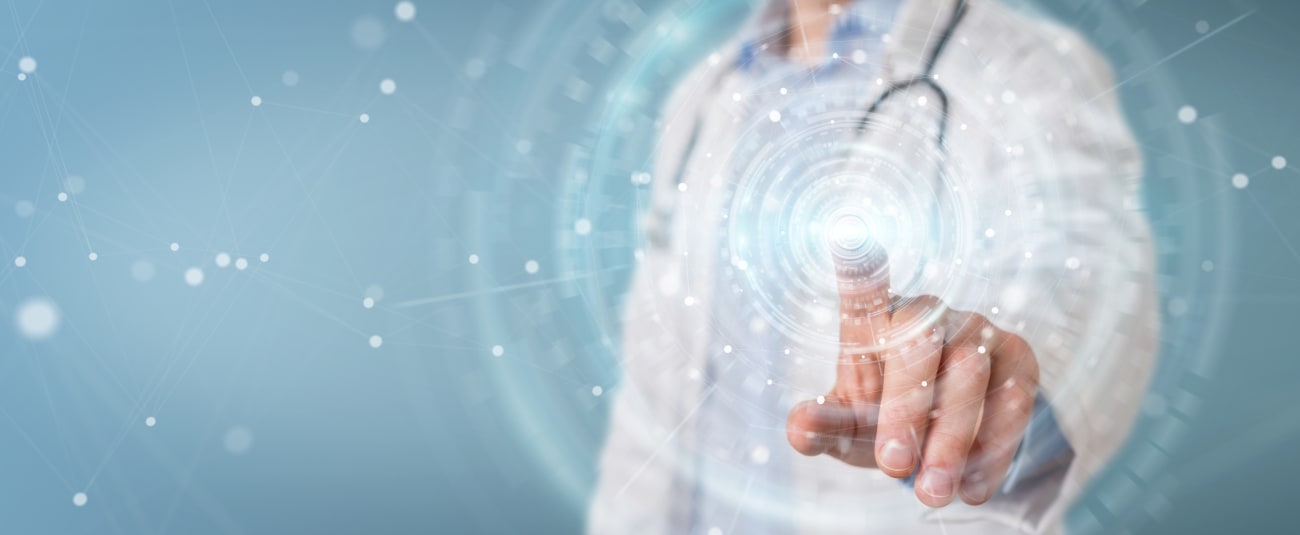 Diagnostic radiologists can scroll through upwards of 25,000 mammography images per day in search of the smallest suspicious lesion. The task is extremely taxing and image interpretation is variable. Enter artificial intelligence (AI), which has proven so promising at one South Florida facility that physicians there are presenting outcomes data they hope will change the future of breast cancer detection.
"With AI, we are finding cancers years before we would find them without AI. This technology is having a significant impact for our patients. Because cancers are caught earlier, we are seeing that less therapy is needed. Our patients may not require chemotherapy or radiation therapy.," says investigator Kathy Schilling, M.D., medical director of Lynn Women's Health & Wellness Institute at Baptist Health Boca Raton Regional Hospital. The Institute is the only site in South Florida that offers iCAD AI-enhanced digital breast tomosynthesis.
An early adopter of AI, Dr. Schilling's curiosity drove her to conduct a retrospective evaluation of the Institute's experience. She presented those results, "Real-world Breast Cancer Screening Performance with Digital Breast Tomosynthesis Before and After Implementation of an Artificial Intelligence Detection System," at the European Congress of Radiology meeting in Vienna on March 3.
"We have nine dedicated breast radiologists and we adopted AI in 2020 in the hopes that it would help us find more cancers," she says. "We were already outperforming expected detection rate benchmarks from the American College of Radiology but as volumes increased, we wanted to ensure quality and increase our confidence."
Her findings were even more dramatic than she had expected. Cancer detection rates rose from 5.77/1000 women to 7.8/1000 women screened. Each of the nine radiologists improved in accuracy with a pooled increase of 23%, sensitivity increased from 81.98% to 86.47% (a 6% improvement), Ppv1 improved from 8.28% to 10.17% (a 23% increase) and there was no change in recall rate. The full abstract may be read at https://connect.myesr.org/course/impact-of-ai-on-mammography-screening/.
Improvements in imaging technology have led to increased demands on breast imagers, Dr. Schilling says. "When we read 2D mammograms, there were two images per breast so I would have been seeing about 400 images a day, 2,000 a week and 80,000 images a year," she explains. "With 3D, we are seeing 1 mm slices, so up to 280 images per exam, 28,000 a day and 5.6 million images a year. You get very fatigued and mesmerized scrolling through, but you don't want to miss a cancer."
While AI will not eliminate the need for radiologists, Dr. Schilling says, the technology, with its deep learning tools and radiomics, makes it possible to flag suspicious areas for a more thorough investigation by the radiologist.
Dr. Schilling's study is moving to the next phase, where she will investigate the size and stage of cancers upon diagnosis at Lynn Women's Health & Wellness Institute pre- and post-AI implementation. In addition, she is the local PI for the Contrast-Enhanced Mammography Imaging Screening Trial (CMIST), a multicenter trial supported by GE Healthcare and the American College of Radiology that will study contrast-enhanced mammography in patients with dense breasts.