John Zvijac, MD
Orthopedic Sports Medicine, Orthopedic Surgery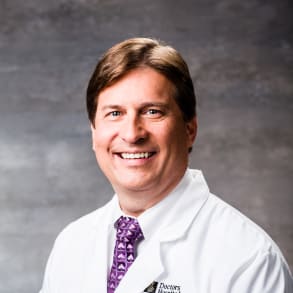 John E. Zvijac, M.D., is a fellowship-trained physician with dual Board-certification in orthopedic surgery and orthopedic sports medicine with Baptist Health Orthopedic Care and a member of Baptist Health Medical Group, an organization of more than 180 physicians in multiple specialties closely aligned with Baptist Health South Florida. From 1998 to 2014, he was head team orthopedic surgeon for the Tampa Bay Buccaneers. He is also a team physician for the Florida Panthers and Florida International University and medical director of the Miami-Dade County Public Schools high school athletics program.
Dr. Zvijac specializes in sports medicine and surgery of the shoulder, elbow and knee. He is a founding partner of UHZ Sports Medicine Institute (uhzsmi.com) and has served as both chief of surgery and chief of staff at Doctors Hospital. Dr. Zvijac is an adjunct professor in the departments of orthopedic surgery and exercise and sports sciences at Florida International University?ÇÖs Herbert Wertheim College of Medicine. He is currently the Florida delegate for the American Orthopaedic Society for sports medicine.
Recognized as one of the "Best Doctors in America" annually for the past several years, he is the author of many articles and book chapters and has presented on a variety of sports medicine topics worldwide. Dr. Zvijac received his medical degree from the State University of New York at Buffalo. He completed a residency at the University of Miami/Jackson Memorial Hospital and a sports medicine fellowship at the American Sports Medicine Institute in Birmingham, Ala.
---